Bike Trains in LA. I love this! Listen to the NPR Story about groups organizing to commute together, safely.
This chart shows where wine drinking is most popular. I guess the nations capital is the winner?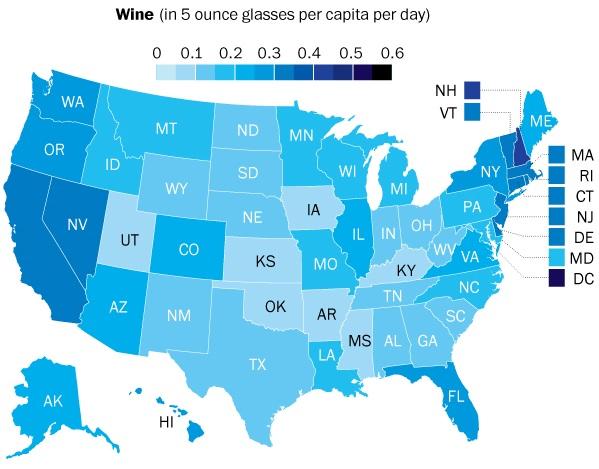 No matter which state you are in, you may want to consider making wine at home. Check out our wine making kits to learn more.