By Contributing Editor Kristina Strain
Make gifts out of junk. It might not sound appealing when worded that way, but taking a thoughtful and creative approach to your gift list is a terrific way to green your holidays. Many of the everyday items we think of as disposable junk are just begging for a second life as something else.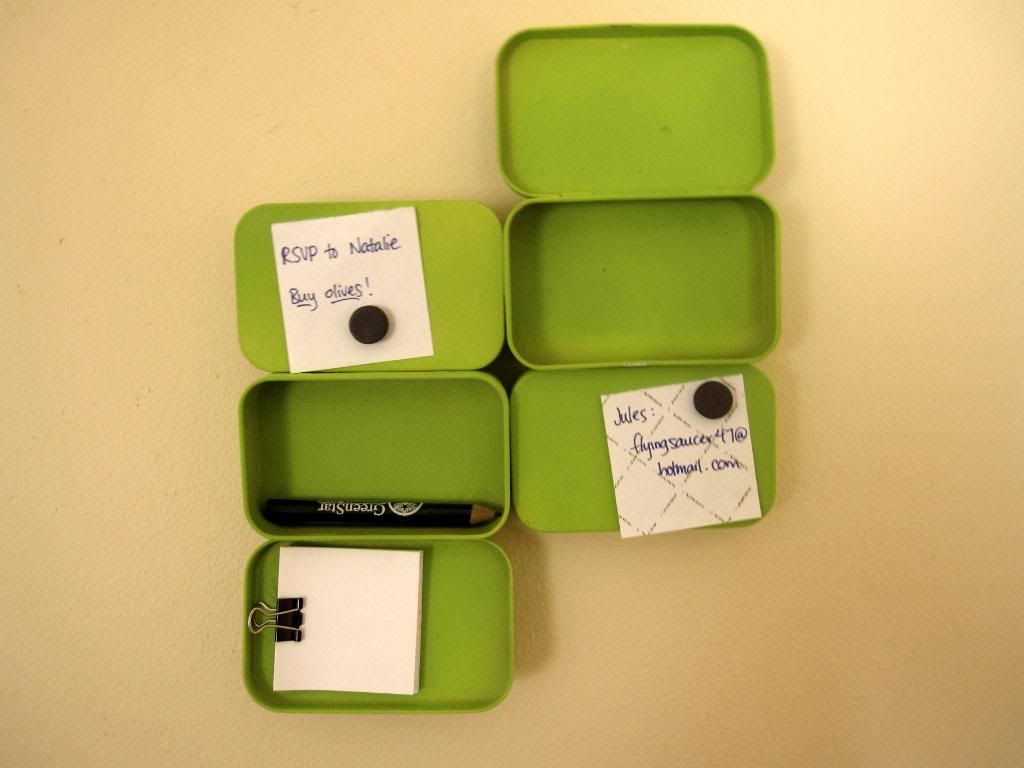 Often, all it takes is a coat of paint and a little glue to transform a little throwaway something into a stylish and useful gift. Start by looking at things not as trash but as an artist's raw materials, and a whole new world opens up.
For this project, we're going to turn four empty Altoids tins into a cute, convenient, magnetic message board.

Materials:
4 empty Altoids tins (similar mint or candies tins would work, as well
Spray-on metal primer
Spray paint in a color of your choice
Super glue
1 comb-shaped picture hanger
Small, strong magnets
Pliers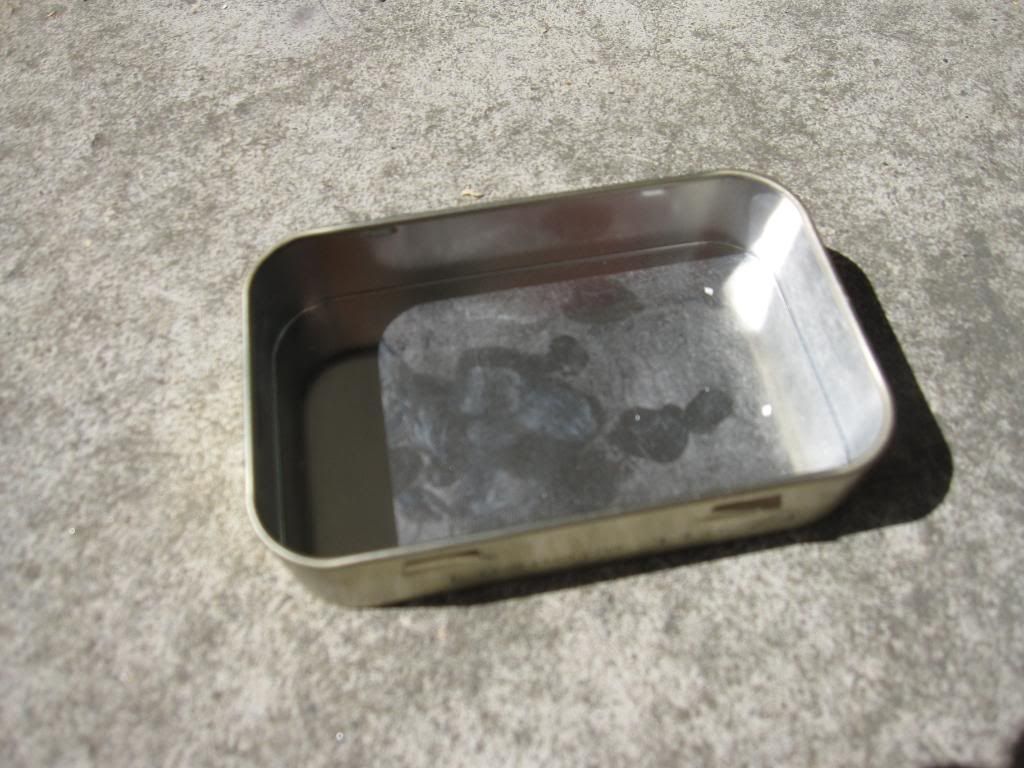 Start by using the pliers to pull the lids off of two of the Altoids tins. Bend the little metals left on the boxes inward towards the middle.

Prime and spray paint both sides of your tins, making sure to get in all the nooks and crannies. I used two coats of primer and one coat of paint.

Arrange your Altoids tins as shown in the picture, and get ready to glue.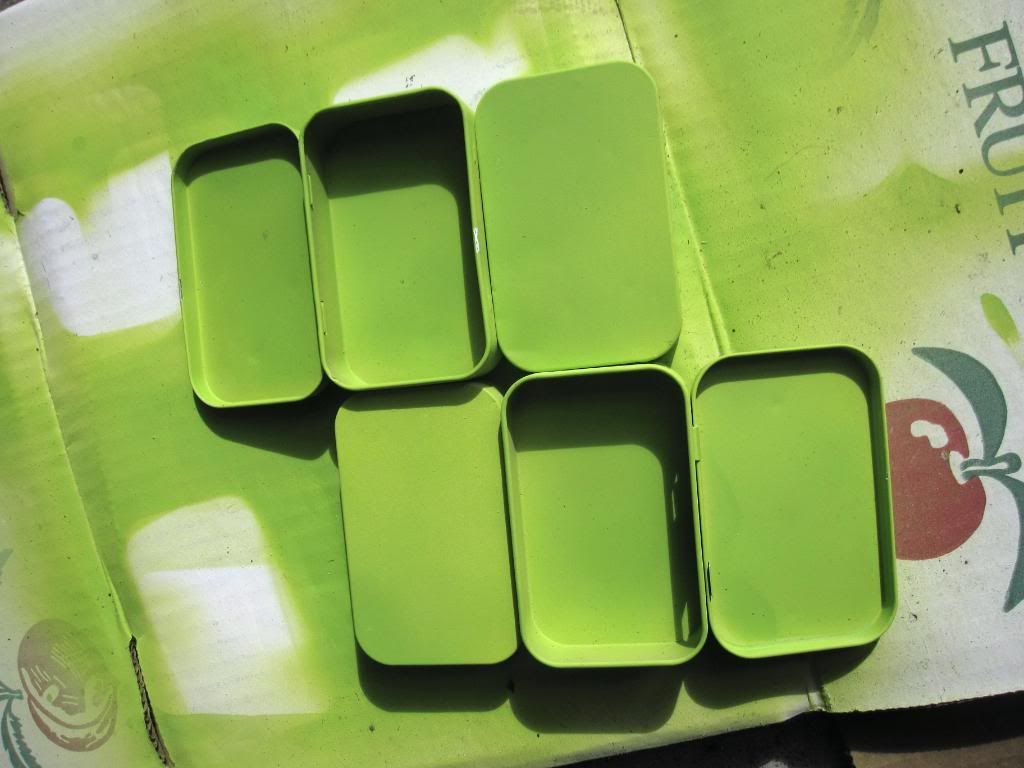 Using Super glue, adhere the edges of the tins to each other.

It's important to make sure the lidded boxes are offset a bit from the lid-less boxes. This ensures that they're able to close.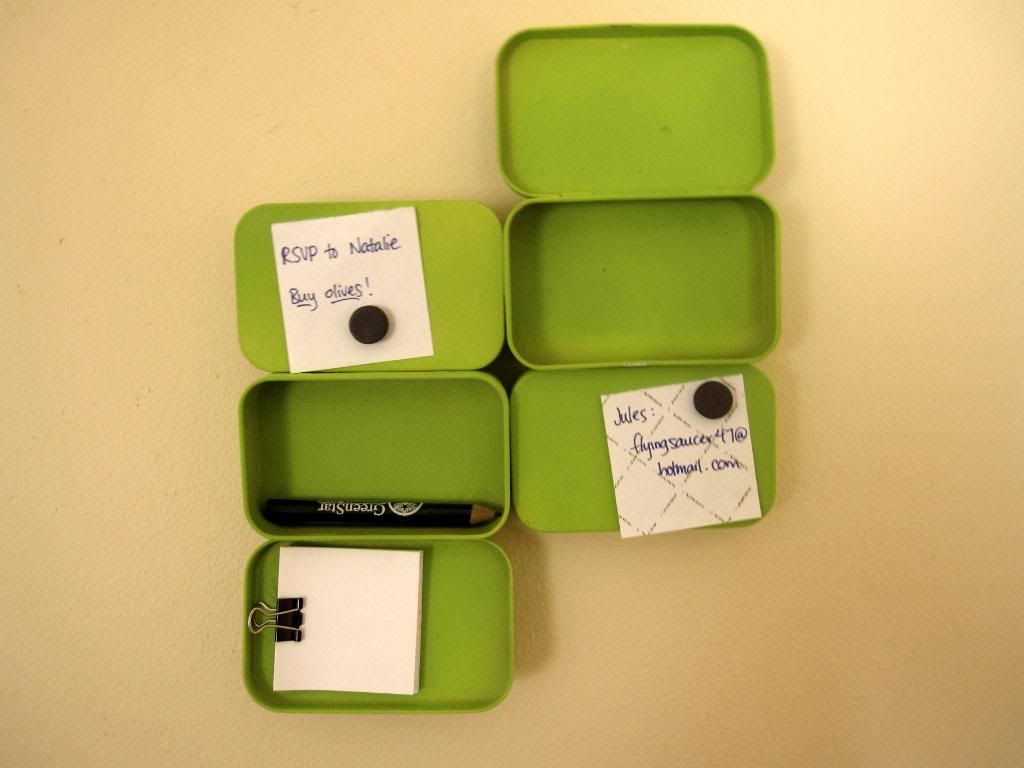 Now's your chance to get a little creative. Embellish your message board however you'd like. If you want to jazz it up a little with stencils, paint, or paper cut-outs, go right ahead. I fashioned a little notepad out of some neatly cut and folded scrap paper and a miniature binder clip. A little pencil to writing notes sits inside the tin above.
Try adding a little hook to hang a set of keys. Attach the hook to the underside of the message board if you'd like the key to stay hidden! Add magnets, and glue a picture-hanger to the back, and you're done!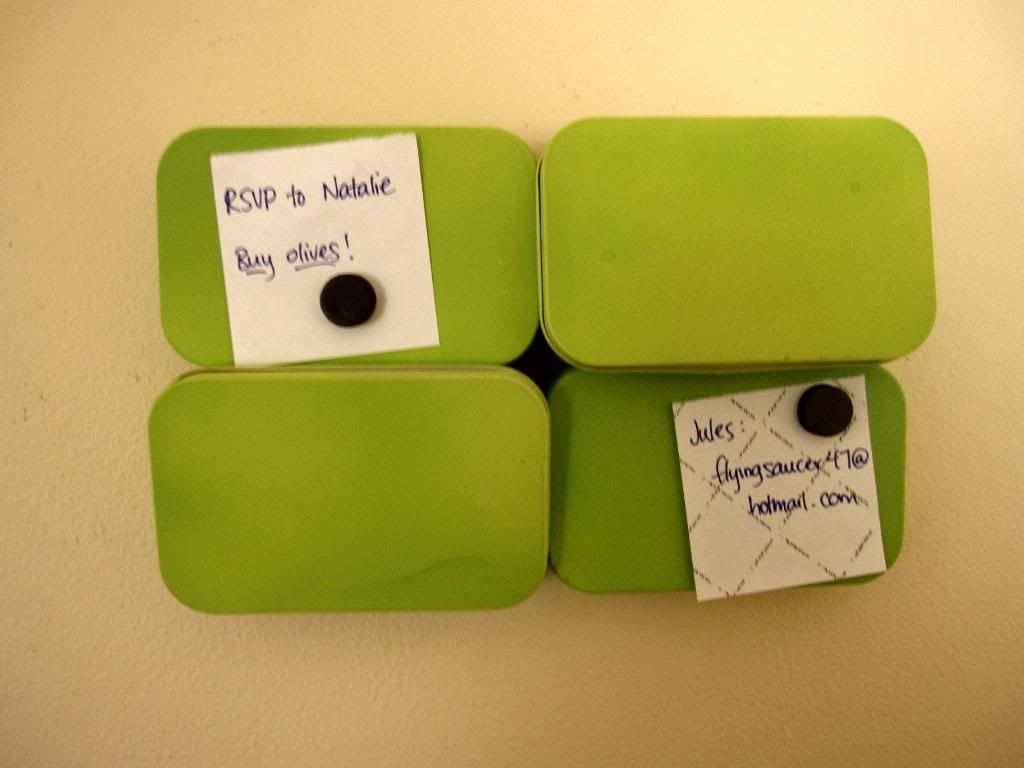 This project would be a terrific gift for a co-worker, a work-at-home friend, or your child's favorite teacher. Present the message board with the tins closed up, as shown at right, and tuck a little something extra (a gift card or movie tickets) inside the closed tins, for two gifts in one. Or include this message board as part of a set, with a desk calendar (recycled content, please!) and planner tied up with a bow.
Choosing to make a gift like this is more unique, heartfelt, and eco-friendly than buying something at the Mall. Aside from saving things from the landfill, you're reducing your carbon footprint in a big way by cutting down on shipping distance, not to mention saving a few bucks, as well.



Here they are: all gifts, all green, all in the same place. Click away!
Green Gift Ideas: Salad Dressing Kit with Infused Vinegars
Green Gift Ideas: Mosaic Fridge Magnets
Green Gift Ideas: Make a Recycled Bulletin Board
Green Gift Ideas: Pinecone Fire Starters
Green Gift Ideas: Altoids tin Message Board