You're currently on:
/
Top Ten Green Back to School Ideas
ELEVEN GREEN BACK-TO-SCHOOL IDEAS
By Contributing Editor Kristina Strain

For a wealth of green living tips, tutorials, and articles, click The Green Home Guide at Grow and Make.

Browse our Guide to Green Kids, Family, and Pets for more ideas.



The crickets are singing. The lawn is dying. The towels have all been hung up to dry, and you're out of popsicles. Summer is gently waning, and for families everywhere, that can only mean one thing: Back to School days are upon us.

Growing up, back to school was typically the time my family's congenitally frugal habits went blowing out the car window as we sped mall-wards from home. Hours (and perhaps a few new gray hairs) later, we'd emerge, the perfect nuclear American family unit, cart piled high with binders, pencils, notebooks, a calculator, and, (at least in my teenage years) the season's newest trendy clothing must-have.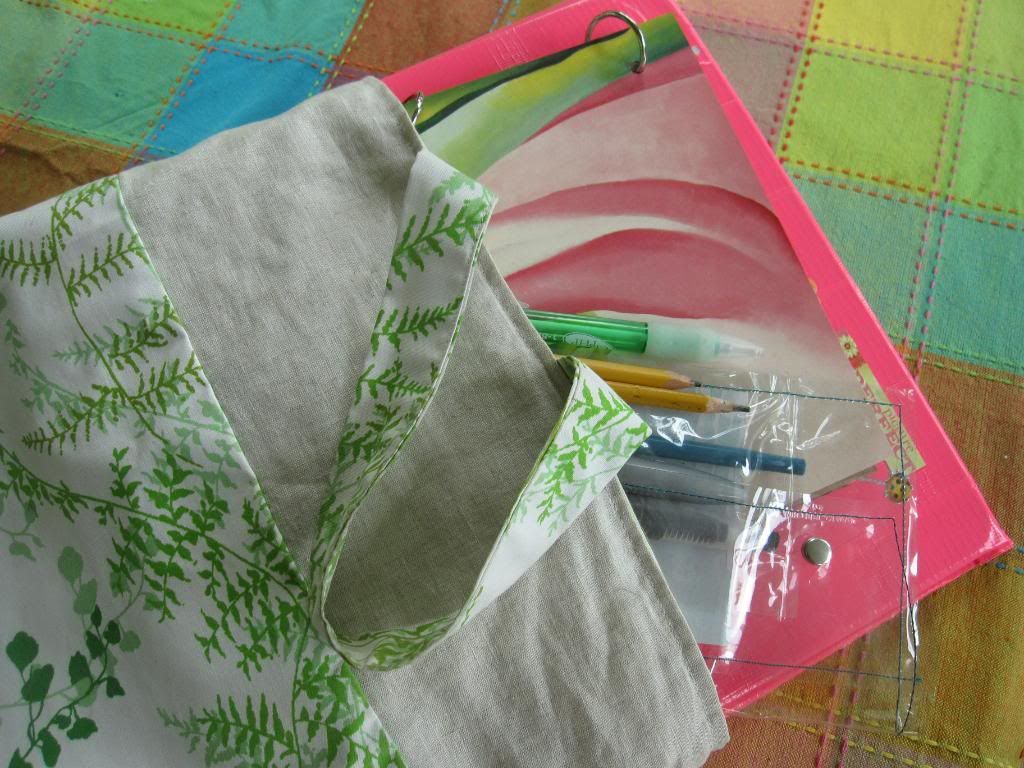 Companies spend lots of time hyping back to school, working hard to convince us that a piled-high shopping cart is just what we need. While the start of the school year may come with some material requirements (i.e. notebooks) there are many green and planet-happy ways to fulfill back-to-school needs without chugging petrochemicals, or going broke. We here at Growandmake.com have composed a list of the Top Eleven Green Back to School Ideas, to get you started.










1. Buy durable goods that will last multiple seasons. When choosing things your kids will likely need for their entire school career, such as binders and backpacks, choose well-made items that will have plenty of life left in them the following season. Along the same lines, buying a backpack emblazoned with Dora the Explorer might be a thrill for your kindergartener, but that same pack won't seem quite so great when your child hits middle school. A plainer one, such as a hemp backpack, will be popular with kiddies and teens alike.

2. Write on labels, not on covers. Writing AP ENGLISH in four-inch-high block letters might seem the logical first step in personalizing your new binder or notebook. Thing is, once the days of AP ENGLISH are over, your binder or notebook's life is done, even if it's still in good shape. Using peel-and-stick labels, or even pieces of masking tape, to mark and identify your school supplies is a better idea. Next year, you can simply write your new class name on a label and stick it on top of the old.

3. Rehabilitate a plain or damaged binder in a few quick steps. Check out our 3-ring-binder repair tutorial.

4. Complete the loop, buy recycled! Everyone knows about the 3 R's: Reduce, Reuse, Recycle. Not so well-know is the 4th R: Rebuy. That means choosing recycled-content goods. Buying recycled-content goods creates demand for recycled raw materials, which in turn makes it more appealing and profitable for industry to make recycled-content goods... and so it goes, round and round in a happy little circle. Eco-consumers are lucky these days: with the wealth of recycled-content notebooks, looseleaf, pencils, even binders and backpacks, there's every good reason to start buying recycled.

5. Make a notebook out of last year's art projects and term papers. Check out our recycled notebook tutorial.

6. Green your child's school lunches with stylish metal lunch boxes and a reusable sandwich wrap. See more ideas in our Green Your Lunch Guide.

7. Need a calculator? Choose one that's solar-powered. Aside from being lighter, and fashionably green, a solar calculator frees you from the nuisance of disposable batteries. Did you know 146,000 tons of disposable batteries are landfilled each year in the U.S.? As if you needed a better reason to go solar...

8. Instead of going for trendy, of-the-moment clothing, choose classic, versatile styles that will still be fashionable in springtime. A pumpkin-colored parka, though hot for fall, will make you look like an (you may have seen this coming) actual pumpkin in spring. Buy big-ticket and staple wardrobe items, such as pants, coats, and cardigans in season-neutral colors (such as brown, black, gray, or navy) that will match everything you own. Choose a few printed shirts or skirts to match, and you're lookin' good!

9. Make a pencil case out of reclaimed materials. All you need is a sewing machine! Check out our make a pencil case tutorial.

10. When re-stocking your little one's art supplies, reach for products made from natural, non-toxic ingredients. Beeswax crayons, recycled-paper colored pencils, and nontoxic permanent markers are all good choices.

11. Buying used books, for school or pleasure, is wonderfully environmentally friendly in addition to being a money-saver. Check your local used book or textbook-resale shop, or click over to Half.com or Amazon.com to give some gently used books a new lease on life.

Related Articles:


Five Easy Sewing Repairs


Homemade Popsicle Recipes


Make a Reusable Sandwich Wrap


blog comments powered by

Disqus
Lunchboxes, Water Bottles, Bamboo Utensils and More