Green Gift Ideas: A Stylish, Eco-friendly Bulletin Board
By Contributing Editor
Kristina Strain

Make gifts out of junk. It might not sound appealing when worded that way, but taking a thoughtful and creative approach to your gift list is a terrific way to green your holidays. Many of the everyday items we think of as disposable junk are just begging for a second life as something else.

Often, all it takes is a coat of paint and a little glue to transform a little throwaway something into a stylish and useful gift. Start by looking at things not as trash but as an artist's raw materials, and a whole new world opens up.

For this project, we're going to make a bulletin board from an old picture frame, covered in natural linen and accented with woodsy thumbtacks.








Materials:

1 picture frame. Sans glass is okay.

1 piece of foam-core board at least as big as your frame

1 piece of linen (or other medium-weight fabric of your choice) bigger than your frame by at least 2" on each side

1 comb-shaped picture frame hanger

T-pins, or florists' greening pins

Freshly cut or fallen twigs, about 1/2" in diameter

Hammer

Wire cutters

Desk stapler

Scissors, saw, box cutter.


Using a box cutter, and ruler if necessary, carefully cut your piece of foam-core board to fit inside the frame. Keep in mind that you'll have a little leeway, size-wise, since the first 1/4 inch or so of board will be hidden by the frame.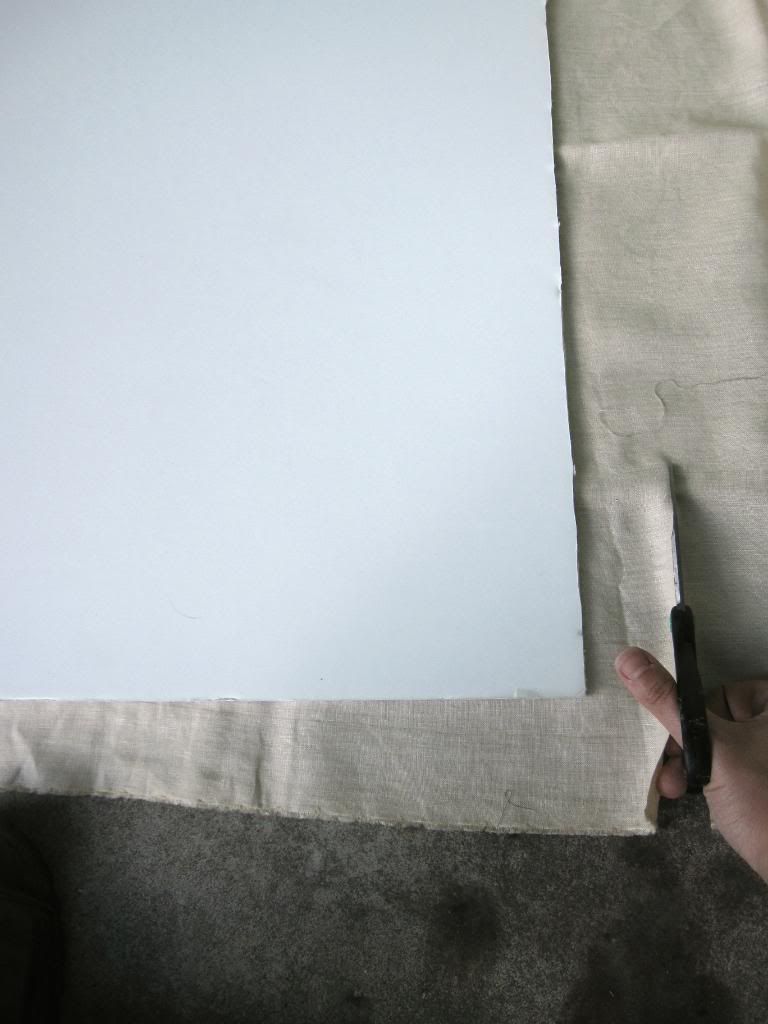 Lay the cut piece of foam-core down on top of your chosen fabric, and cut around it, leaving at least 2" on all sides.






















Open up your desk stapler, and carefully staple one edge of the linen to the back of your foam-core board. Pull the linen taut across the front and around the back, and staple along the parallel side. Repeat for the remaining two edges of foam-core.




















Fit the linen-covered piece of foam-core inside the frame. It should be a snug fit.

Attach your picture-frame hanger to the back of the completed bulletin board, using glue or tiny nails.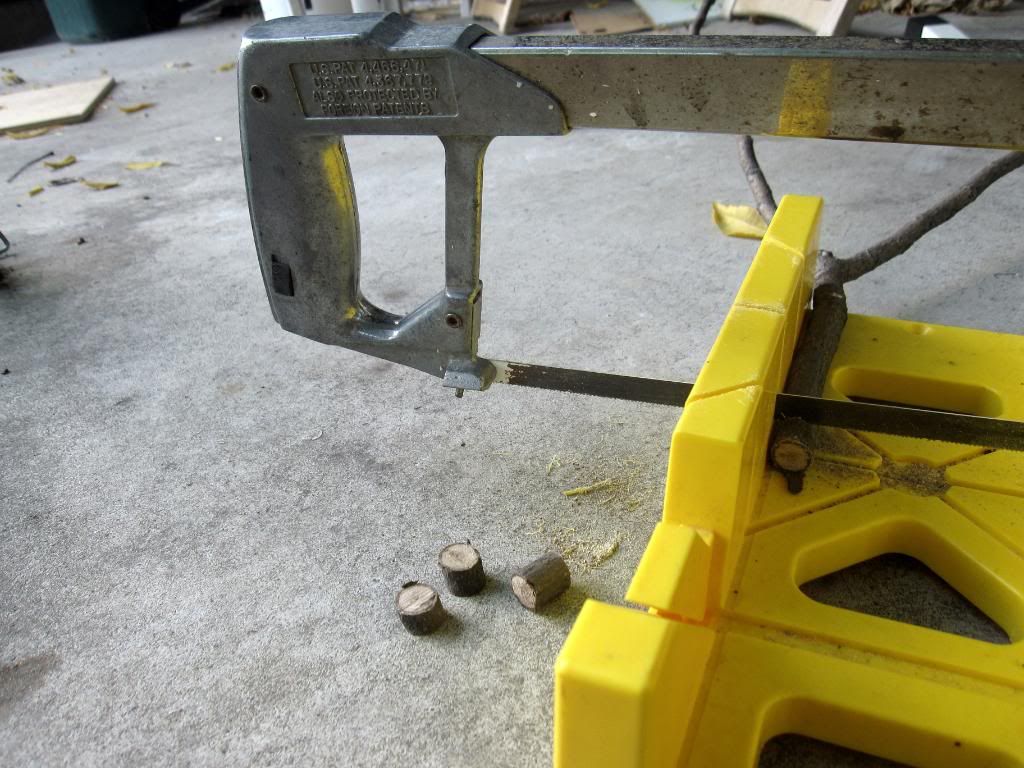 Using the saw, cut several 1/2-3/4" long segments of twig.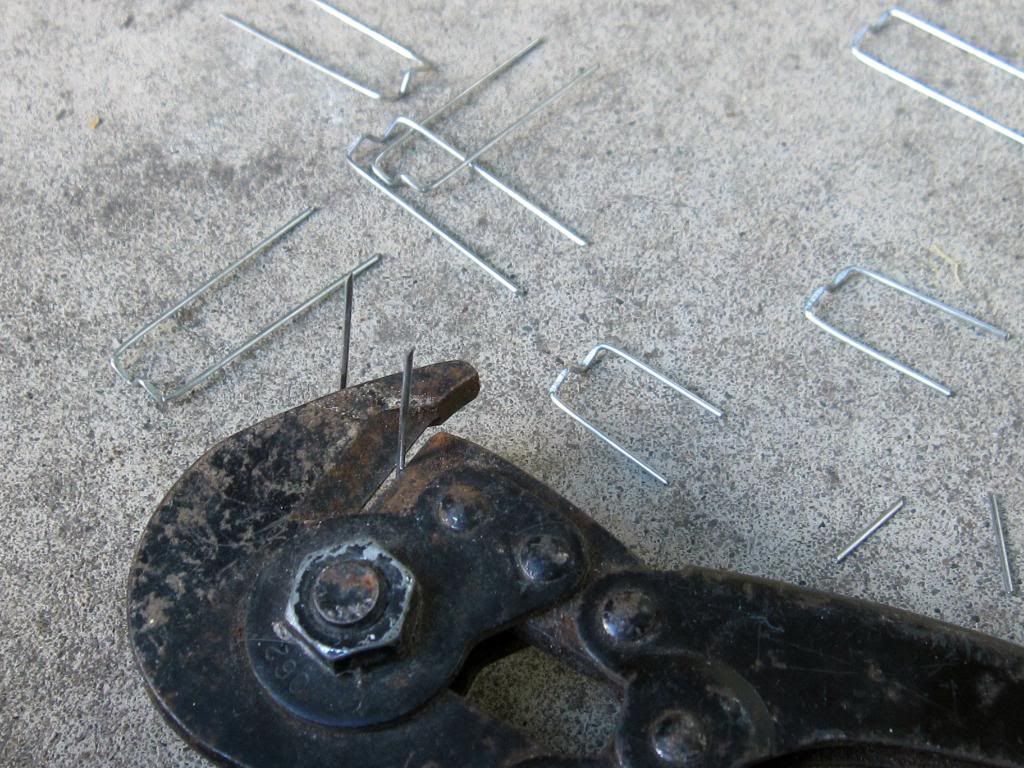 Cut 3/4"-long pieces off the pointy ends of your t-pins or greening pins, using wire cutters.
















With a hammer, very gently tap the blunt end of the pin into the middle of one twig-piece. Now you have made a tack. Repeat as desired.




















Use your new twig-tacks to decorate your bulletin board!

Wrap this bulletin board and tack set up along with a new planner and a box of (recycled content!) file folders for the busy career person on your gift list, or the friend who'd like to be more organized.

I especially like this project for its woodsy aesthetics and use of natural materials. Cutting up some twigs in the backyard and re-purposing an old frame, what could be more eco-friendly than that?

Choosing to make a gift like this is more unique, heartfelt, and eco-friendly than buying something at the Mall. Aside from saving things from the landfill, you're reducing your carbon footprint in a big way by cutting down on shipping distance, not to mention saving a few bucks, as well.

Here they are: all gifts, all green, all in the same place. Click away!

Green Gift Ideas: Salad Dressing Kit with Infused Vinegars

Green Gift Ideas: Mosaic Fridge Magnets

Green Gift Ideas: Make a Recycled Bulletin Board

Green Gift Ideas: Pinecone Fire Starters

Green Gift Ideas: Altoids tin Message Board

Video: Make Soy Candles at Home


blog comments powered by

Disqus